British School Quito joins the "Sponsor a School" initiative
To achieve the Sustainable Development Goals, we must all come together – governments, civil society, scientists, academia and the private sector. We must move quickly from commitments to action with strong partnerships at all levels
- Ban Ki Moon,
former Secretary General of the United Nations.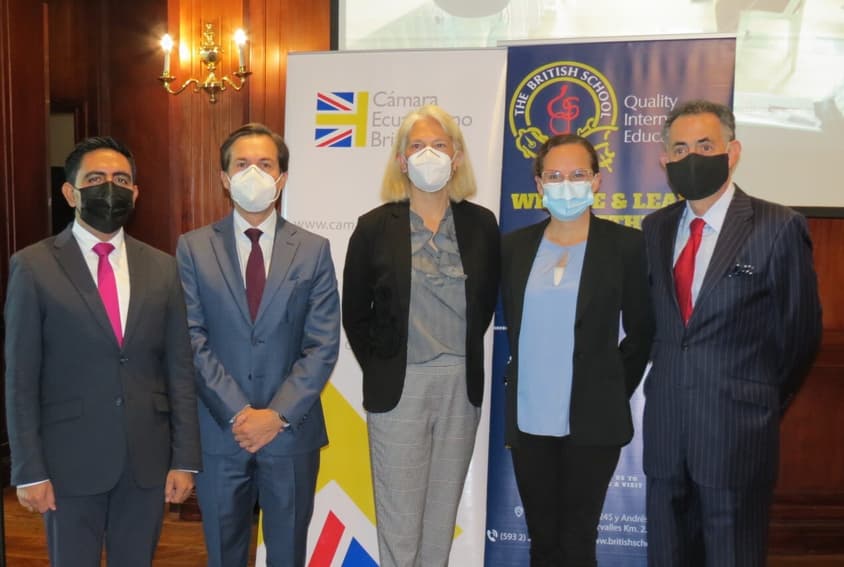 Quito DM- As part of our approach to sharing our values of respect and care that promote actions to support quality and sustainable education, British School Quito and the British Chamber of Commerce, as part of the British Group, hosted the event Education as a goal of sustainable development held at the Marriott Hotel in Quito last Thursday, March 10th 2022 to support the Ministry of Education "Sponsor a School" initiative.
As a high profile event, the Minister of Education, María Brown Pérez, along with business leaders highlighted that the joint collaboration between the business and educational sectors and the Ministry of Education will improve education conditions and ensure equitable inclusive quality education to promote learning opportunities for all.
At the British School Quito, we believe that sustainability begins with the values ​​that are instilled in a student, a person, an entrepreneur, a union or a company and their personal or organizational culture. These values have been enforced in a daily basis through the learning community, thanks to the efforts of our leadership team, teachers, parents and students.
"When the Ministry of Education presented us with the Sponsor a School Campaign, we saw that it was compatible with our philosophy and the lines of action of the British Group (Embassy, ​​School and Chamber) and we decided to collaborate actively", mentioned the Executive Director of The British School Foundation.
British School Quito, founded in 1995, is a warm and welcoming community where the British National Curriculum is taught with strong links to the local language and culture. BSQ ensures all members of its community can learn effectively together in an environment that supports their individual needs for continuous lifelong learning.