It is my pleasure and privilege to be able to show you around our website and our school
As Principal of the British School Quito I can say with great confidence that we will welcome you into a learning environment full of exactly the right mix of warmth and ambition for our students. 
As a parent myself, I know that the most important daily concern is that our children are happy at school, but I also know that it is the primary duty of a school to ensure that its scholars leave with the highest academic achievements possible so that the doors are opened into the next stage of their learning careers. Here at BSQ our aim is always to get that balance right.
We are a community school in the sense that we ensure all members of our community can learn effectively together in an environment that supports their individual needs. We welcome the involvement of parents so that we can ensure the right support and challenge is in place.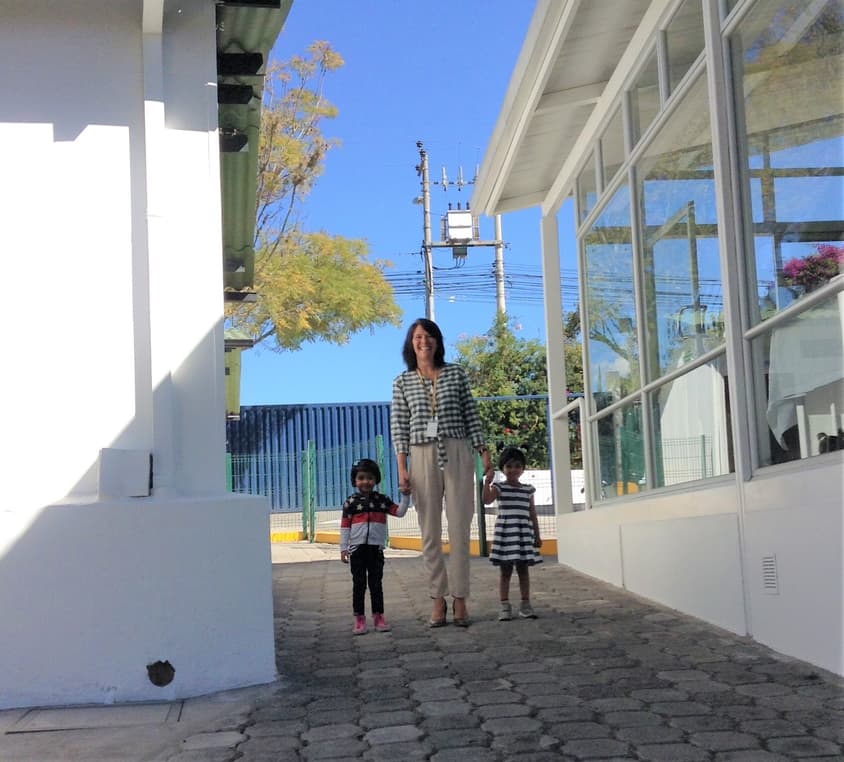 We are a British school in the sense that we deliver the best and most relevant elements of the British education system curriculum whilst upholding the British values of mutual respect, liberty and democracy.
We are an international school too in the sense that our student and staff population is diverse and vibrant; bringing with them all the intercultural learning and socialisation opportunities that affords.
I invite you to visit BSQ personally so that you can experience first-hand the spirit of our school and I look forward to meeting you in the near future.
The British School Quito is a learning community where students, staff and families work together to provide the foundations for academic excellence and personal growth.

We live and learn together with respect and care for each other.

We live and learn with a happy and welcoming attitude to everyone.

We live and learn with an active and determined approach to our ambition.