It is with great pleasure that I introduce you to The British School Quito, a caring and supportive learning environment in which every student can thrive and discover their potential.
As Principal of the British School Quito I can say with great confidence that we will welcome you into a learning environment full of exactly the right mix of warmth and ambition for our students. 
At BSQ we believe in giving every student the opportunity to succeed by providing a quality British-international education taught by a diverse and richly experienced teaching team. We are proud of our British roots and outstanding academic achievements, but equally important, we are proud of the fine young people we form here at BSQ. Individuals with the skills and attitudes required to succeed in an increasingly competitive global market.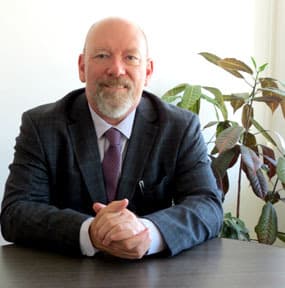 The British School Quito, a community of learners where parents, students' teachers and staff live and learn together.
I invite you to visit BSQ personally so that you can experience first-hand the spirit of our school and don't delay, visit us today and give your child(ren) the gift of an education for life.
I look forward to meeting you in the near future.


Principal
The British School Quito is a learning community where students, staff and families work together to provide the foundations for academic excellence and personal growth.

We live and learn together with respect and care for each other.

We live and learn with a happy and welcoming attitude to everyone.

We live and learn with an active and determined approach to our ambition.