Happy New Yearto all our BSQ families, staff, students and friends.
​I hope that you all received your BSQ calendar and that it is up on your walls at home helping you to remember all the important activities happening here at school this year.
Climate Change Day
On Saturday January 18th BSQ will be holding its first Climate Emergency Day. We all know about the way in which our actions and behaviours are affecting the world around us and we also know many ways in which to make a difference by changing what we eat, wear, buy, drive and throw away. So, all the BSQ students will be taking part in activities designed to secure some of that knowledge into action. More news about the activities next week from our very own BSQ Climate Change Committee of students.
Enrichment
All the students will be starting their new clubs this Wednesday and, as always, there is a huge range to choose from and we look forward to sharing these with you at our next parent invitation event.TEDx
BSQ is very excited to host a ground-breaking TEDx event this February, 2020. Our focus will be on Education, Innovation, Diversity and Wellbeing. Stay tuned for more information! #BSQLife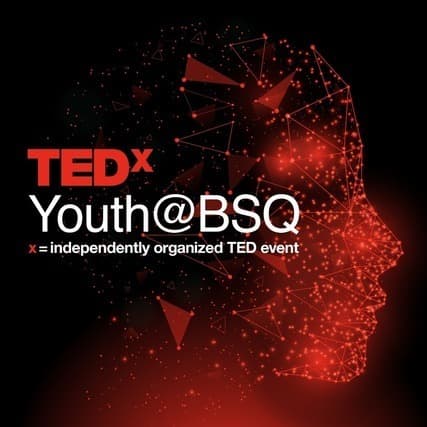 Driving Change. Save the Date
Our Women and Leadership conference will take place here at BSQ on March 20th and March 21st. There will be eight themes running through the conference alongside opportunities to make connections with others and celebrate the positive changes we can and have made. More information to follow but for now – Save the Date.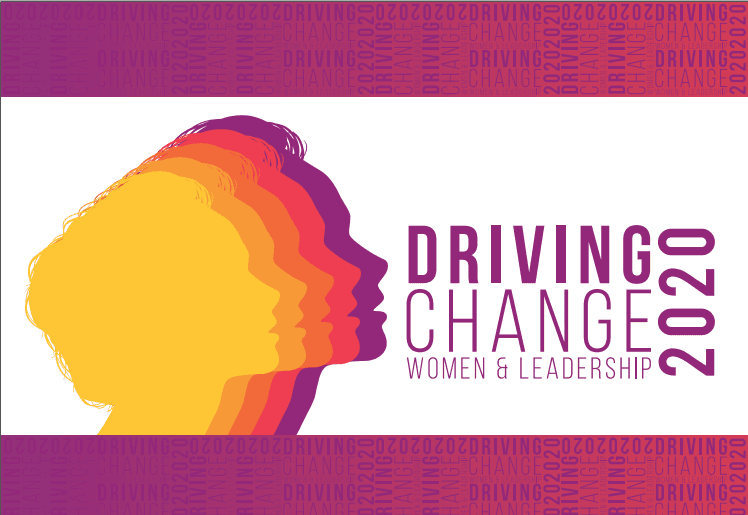 Continuing with our stories about learning in the classroom this period. This week we have Y8 and Y12 students from Secondary.​
Year 8's New Year's Resolutions
This year we would like to share with you the great experiences we had this 2019 and what we would like for 2020.
Class reflections:
The year of 2019 was a really awesome year for me because my grades were really good and I could concentrate better than last year. I feel I have improved a lot in most of my classes by paying more attention and raising my hand to respond with something. Next year I will give my best to improve my grades because I want them to be excellent. Also to get lots of house points so I can get a reward.
Luis, Year 8
Year 2019 was a great year because I accomplished many things in school, including being more responsible and getting good grades. My goal for next year is to improve my grades in school.
Mia, Year 8
This year was a great year because I did really good in secondary and I have been more responsible. Next year I want to get better in PE.
Isabella, Year 8
This year I had a lot of fun, I made new friends, I have learnt to be more responsible and be organized with myself. Also I had a lot of fun with my friends at my ballet classes. My goal is to pass year 8 and do well. I want to get to a higher level to get ballet pointies.
Doménica, Year8
2019 was a very productive year for me personally, because I feel like I have gained more confidence in my studies and grades and made more accomplishments throughout this whole year. As for my new year resolutions I would like to continue drawing more throughout my free time at home and read more as well to learn new and more things.
Pietro, Year 8
2019 has been a year like all years some things are new, some are not, time went fast or went slow. I learned many things this year since that is what we do in school. For next year I´ll be a bit more organised.
Arthur, Year 8
Year 2019 has been a wonderful year for me. I learned a lot of new things and I'm proud of then high notes I achieved and the rewards I got. Also, I had the opportunity to work in community projects, which was enriching. In addition, I learned new skills for revising. For next year, my goal is to improve my PE skills. Besides, when I do tests, I want to organize better the time I spend on each question.
María V., Year 8
This year I have got a really nice first experience in secondary, I have learnt how to be responsible, how to make decisions and I had always fun with my friends. Next year I would like to be better at maths.
Vicky, Year 8
This 2019 has been a spectacular year for me. I learned a lot of things throughout it and I made a lot of friends. It is my second year in secondary and until now is going great. I have learnt how to be more independent, how to manage things better, etc.
Felipe, Year 8
This year has been amazing for me. I have met a lot of new friends, I have changed schools and I've had a new experience because of this. Next year I would want to have better grades and dedicate more time to my homework.
Rafaella, Year 8 :)
This year has been awesome to me. I have changed to a new school and have made new friends, and learn new topics, especially in science. For next year, I want to go to a competition of dance area, and improved my notes.
Mikaela S.
In this 2019, I had fun :D, I passed my year 7 end of year tests :3, I learnt to be more responsible. My goal for next year is to pass my year 8 end of year exams and do well on them :3 lol.
Angela, Year 8 :)
This 2019 I learned lots of new things and experiences I gave my first few important tests when I was in year 7 and I was impressed that I did very well on them although I was very worried about it. I also got used to the changes and how secondary works compared to primary. For my new year's resolution, I think I want to organize my time better when studying for tests and avoid easy deconcentrating.
Amyra, Year 8
This 2019 has been a good year. I learnt new things and tried new things. I got used to secondary and got high grades. For next year I want to do well the quimester exams and improve in PE.
Doménica, Year 8
2019 has been a bit difficult for me because I had some more problems and other conflicts, but although I hadn't worked so hard, I'm trying my best. One successful thing of this year is that I have improved in my tennis skills. Now I am trying to improve my knowledge in all subjects and be a better person and a better student at BSQ. For the following year I would like to make more friends and become a more ambitious and educated person so it would be easy to study more.
Alejandro, Year 8
2019 has been an amazing year for me because I passed my first year in secondary and it was a great experience. I learned that: secondary brings more responsibility, how to be more independent and various revision methods. My new year's resolution this year will be to get on time to school (and outside of school) and do homework not the day before the due date.
Juan Pablo, Year 8
In conclusion, this is how everybody went this year and everybody hopes we could improve in all our lessons. We really hope you have enjoyed. Thank you so much for reading! :)
Year 8 students
Lago Agrio trip
Before Christmas we published a wonderful account of the Lago Agrio trip written by our very own Gala Gómez in Year 12. She brilliantly captured the excitement and impact of the trip and we all look forward to reading more of her writing moving forward.
January 6th – First day back to school
January 18th– Climate Change Day
February 11th– IB Open Day
March 20th – 21st– Driving Change 2020
Emma Newman
Principal
Being BSQ – Primary Update
Feliz Año Nuevo! I hope you all enjoyed a relaxing and enjoyable Christmas holiday with family and/or friends and are looking forward to the term ahead. Making New Year's Resolutions is a tradition around the world, though they are often linked to chocolate and exercise! This year, how about encouraging both yourselves and your family to make resolutions (or promises) that affect the wider community, such as reducing your carbon imprint and supporting those less fortunate than yourselves?
​On Saturday 18thJanuary the whole of the BSQ community will work together to learn about how they can make a difference, on Climate Change Day. This day will be an opportunity for all the students to learn something new about Climate Change and start to make plans for how they can support the school's aim to be an Eco School in the future.
This Friday the students from Years 1-6 will be involved in the next House Competition, our very own Highland Games. Please remind your child to wear their House t-shirt on this day. Hopefully all the students have washed their school hats ready for the new term – please do label all items of school uniform with both your child's name and their class. Any items that are not named are sent to Mrs Sandy Pazmiño on the front reception desk.
Marcus Madden
​Head of Primary
Being BSQ – Secondary Update
Happy New Year to all BSQ families!
The success and happiness of students is dependent on many things, but none so much as all the stakeholders - students, teachers, and parents - pulling in the same direction.
We think we do a very good job of this at BSQ, and there are a number of strategies we employ in pursuit of this end.
Our Values
We value respect, care, happiness, welcome, ambition and determination, among other things, and everything we do is informed by these values. This is true of leaders and teachers who make their everyday and long-term decisions with these things in mind; it is true of students, who have developed their own guide to these values exploring and explaining what they look like in practice; and it is true of parents, who are in the process of doing the same. If we all continue to live and learn by these values, then we will all continue pulling in the same direction.
Lines of Communication
It is important to know who the best person is to help meet our needs, so that any issues that might arise are always dealt with swiftly and effectively. While in most cases, the tutor is the first person a parent should contact with any general concerns or questions, here are a few other simple guidelines:
If a query is subject specific, please contact the subject teacher directly
If a query is about academic attainment in multiple subjects, Ms Todd is the best person to help
For technical assistance with Canvas, Mr Ashfield is our resident expert
For serious behavioural issues or concerns, Ms Sadotra is the person in charge
And if a teacher contacts you, please respond to them directly
Positive Assumptions
Finally, we all need to believe that weare all pulling in the same direction. That way, when we see something we don't understand, or hear something we find confusing, we will assume that the person responsible is doing whatever they are doing for the right reasons, and with the success and happiness of the students as their primary driver. This helps us avoid pointing fingers, laying blame, and causing upset. After all, we all - students, teachers, and parents - want the same thing, and to get it, we need to work together and respect each other's role in the complicated process of living and learning.
Jim Wild
​Head of Secondary
From the BSQ Counselling Team