It is my pleasure this week to introduce to you our new team representing the parent association for 2019-2020. Following the meeting on September 11th, the following positions were elected, and I am delighted to welcome them.

President – Rafaela Rojas
Vice-president – Michelle Rodríguez
Treasurer – Mónica Ramírez
Secretary – María Victoria Arbeláez

Our first whole school event of the year will take place this Saturday at 11am when we gather together for our Welcome Back Picnic. This is a wonderful opportunity for our community to meet and talk and get to know each other better.
Enrichment

Last week our whole school enrichment programme for 2019-2020 started with great excitement and with a range of choices even better than ever before.
Enrichment this year is being designed and led by Ms. Nicole Camacho.
Canvas

Our primary parents from years 1-6 will now be familiar with the new online communication tool Canvas that was launched last week. By downloading the Canvas Parent App., you can now access the latest class news at the touch of a button and find the timetable, latest classwork, pictures, dates, events and much more. Remember that if you are having any problems or want to understand more about the platform or the blogs, Mr Madden and Mr Ashfield will be hosting a drop-in session in the library on Thursday 19th September at 3:30pm.

Drive-through

With new families and the start of a new year, it always takes a little while for the drive-through to settle into a routine, but it is worth sharing some reminders about how to ensure that everyone can move through as quickly and safely as possible.

1. Look down. This is what we call a zebra crossing or pedestrian crossing. It is designed to allow safe places for students to cross. Please do not drive onto the crossing if you are not able to leave it fully on the other side.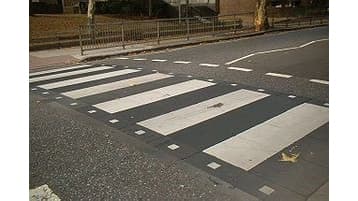 2. Stay in your car. Teachers will bring the children to you.
3. If you would like to talk to one of the staff members, please park your car and walk into the school – we are not able to have conversations as part of the drive-through.
4. Keep moving. If your child is not ready and waiting for you, please move on and drive round.
5. Park in designated areas. Please do not park in Andrés Herrera – this only means that traffic congestion is made worse as cars try and manoeuvre the junctions.

These actions are respectful to other members of the community and help us all to be safe and effective.

Coaching.

For two days last week, a group of staff at BSQ took part in world-class coaching training led by one of the directors of Growth Coaching International from London - Andrea Giraldez. Learning to set goals, discuss strategies, give feedback and develop habits showed everyone the way to support all conversations and learning opportunities to be rich and rewarding - with students, staff and parents.

With thanks to all the participants for their time and enthusiasm.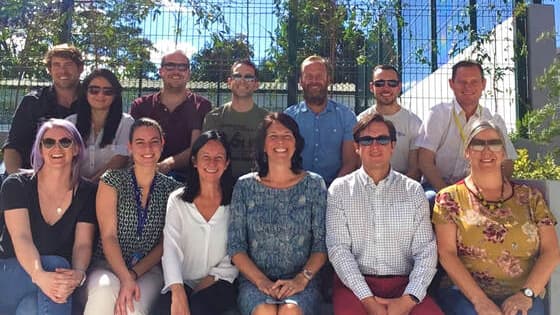 Football Training

We are delighted that our coaching programme will begin on Monday 23rd September with even more opportunities this year as follows:

Monday - Senior Boys with Coach Juan between 3:30pm and 4:30pm (Secondary students)
Tuesday - Senior Girls with Mr Edwards between 3:30pm and 4:30pm (Secondary students)
Tuesday - Lower Junior team with Mr Ruiz (ages 6-7)
Wednesday - Senior Boys with Coach Juan
Thursday - Junior Boys from Coach Danilo (ages 8-10)

As you know we work closely with the Little Kickers group to provide our brilliant coaches and this year that includes Coach Julian, Coach Juan and Coach Danilo joining our excellent team of Mr Edwards and Mr Ruiz. We look forward to a fabulous footballing year.
From the Staff and Students
Continuing with our teachers and their stories about learning in the classroom this term. This week we hear from Mrs. Alejandra Miranda in Secondary and from Ms. Anna Vasilokonstantaki and Ms. Antonella Coronel in Primary.
Mrs. Alejandra Miranda - EAL Secondary

Another school year full of challenges in English B for the IBDP. A large group of Year 12 debates and produces texts and presentations around interesting current topics such as what it means to be a global citizen.

It is very comforting to see the curiosity and commitment that each of them shows with the activities we do, and in turn, how they enjoy our group readings.

Nursery team
September 19th – Canvas drop-in for parents. 3:30pm at the Library
​September 21st – Welcome Back Picnic (11am – 2pm)
September 26th – Juramento de la Bandera
Emma Newman

​Principal
Being BSQ – Primary Update
This week in Primary we are looking forward to meeting you all at our Welcome Back Picnic at 11am on Saturday – we hope you can all make it. We are also hosting a Canvas Drop-in Session for Year 1-6 parents on Thursday 19th after school, for any parents who want to discuss problems they have accessing the new system. Once you have access and/or downloaded the app for your mobile phone, you will be able to see what your child is learning about, their timetable and other useful information. It is also a good way to find out about homework and changes to the normal timetable.

Here at BSQ, we value the benefits that home learning brings to our students, in terms of developing their independence, creativity and research skills. However, we understand that not every student enjoys completing home learning and for some it can be a stressful experience. A little awareness and a few tips can reduce home learning stress and turn your child's home learning into a positive, stress-free experience.

Some tips to support your child at home, whether they are reading, writing, researching or creating a scale model of Ciudad Mitad del Mundo:
​
Designated Study Area – Set up an area in your home dedicated to home learning and studying. An area clear of chaos makes it easier to focus and feel calm. It works better than alternating spaces, especially if it is free of clutter and things that can distract children.
Set Smaller Obtainable Goals – Break it down into smaller goals to complete a portion of the project. Reward your child with a break and let your child set a timer to alert them that their break is over. This eliminates power struggles and empowers children.
Celebrate Small Accomplishments – Brain breaks should be taken. For instance, blow bubbles outside in the fresh air, do jumping jacks, run, or have a good laugh. Exercising and deep breathing brings oxygen to your child's brain and reduces stress.
Encourage Emotional Intelligence – Some children need absolute quiet. Some children do really well with playing relaxation music in the background. Children are empowered when they realise which environments contribute to their wellness.
Provide Guidance – Encourage children to review their learning each night so that when it is time for an assessment (such as a spelling test) they are not overloaded with information. Help your child understand directions, organise themselves and perhaps create a time management plan.
Emotional & Nutritional Balance – Have a healthy snack or even a meal before home learning. It is difficult to concentrate and feel balanced when hungry, particularly when they have just returned from school.
Incorporate Stress Management Techniques – Teach your child relaxation techniques. Perhaps take a deep breath in and say "Ahhhhh" to release anger and frustration.
Stay Positive – Stay positive about and during home learning, even when your child is struggling. Your positive attitude is contagious.

Please remember to send in a labelled hat each day for your child – if a student does not have a hat they are unable to play out on the playground and must stay in the shade. We are also still finding many items of uniform that are not labelled, making it difficult to return them to the correct student.
​
We look forward to enjoying a picnic with you all on Saturday at 11am!
Star of the Week
Marcus Madden
Head of Primary
Being BSQ – Secondary Update
Enrichment

As well as the rich and deep academic offered at BSQ, we believe strongly that students should be pushed to try and do a broad range of new things. Our unique Enrichment programme is designed in such a way as to ensure that all students are able to benefit. We deliberately include the bulk of our co-curricular offering during the regular timetabled school week, so that all students can take advantage of the opportunities available.

​These opportunities in turn are carefully selected to represent a range of Cultural, Creative, and Physical activities, and the students are strongly encouraged to move between these strands throughout the school year so that they might learn more about themselves through challenge and diversification.

Among the activities on offer in this first part of the year are Yoga, Basketball, Model United Nations, and the Duke of Edinburgh's International Award programme, to name but four.

In addition, this year we will be inviting parents into school to take part in and experience these Enrichment activities first hand, so please watch these announcements for your opportunity to get involved!
Jim Wild
​Head of Secondary
From the BSQ Counselling Team